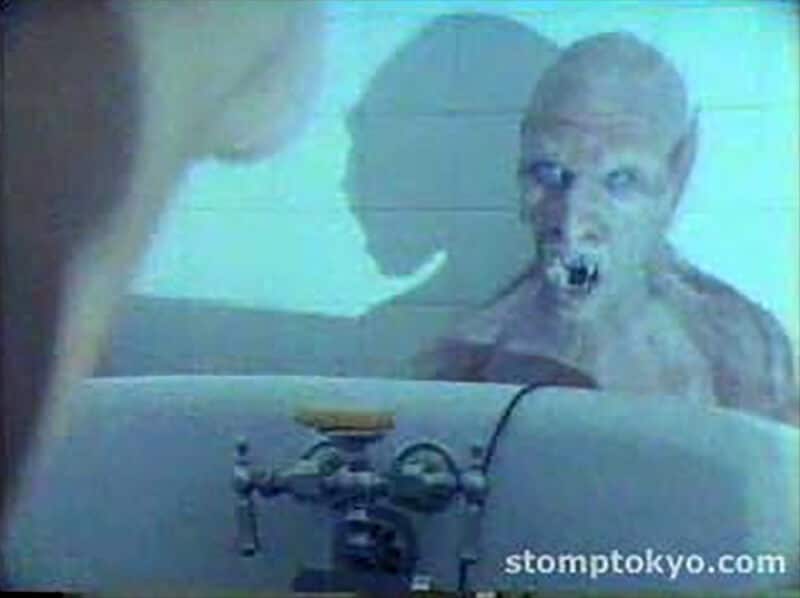 This is the text of a small piece I wrote for the memorial of Mansell Rivers-Bland, which will take place in Los Angeles at the end of this month. Mr Rivers-Bland was a master prop-maker (he worked on many episodes of Dr Who, making rubbery monsters) and arguable star of the 1989 film 'Elves', playing Nazi maniac Rubinkraur.
Director Jeff Mandel will (I hope) be reading this out at the memorial, which sounds like something I may have dreamed. Here it is.
I only knew Mansell Rivers-Bland through his performance in 'Elves', which I watched upwards of thirty times between 1993 and 1995 (and intermittently since then, when the weather's bad). My friends and I discovered 'Elves' in our local video store, Pegg's, in rural England, and we were immediately hooked, forswearing the repeated, despairing demands of our female contemporaries in favour of sitting cross-legged in the dark in front of the VCR, playing, rewinding, quoting, replaying, and quoting some more while the tape rewound. As burgeoning connoisseurs of the early nineties horror genre, Mr Rivers-Bland was one of our stand-out performances in the film: a comic-book gruff-voiced Nazi in a knee-length leather jacket with a propensity for intoning 'Heil Hitler' before entering a room and a professional willingness to sweat when the intensity of the scene demanded it. He took it seriously, is the point, and he was eminently quotable. "You decided?" we'd say to each other, when one of us had declared that we'd spend the evening drinking cider in a field (again). "You decided NOSSSING!" Or, when we found that there wasn't much space in the back of our friend's car for us, our bags, and our cider, someone would inevitably say, "When zere is no more room in Hell…ze Elves shall walk ze earth!" In other words, I owe most of the successes and all of the failures of my late adolescence to Mr Rivers-Bland and his fellow cast members, director and crew. So: rest in peace, thank you, and Heil Hitler.