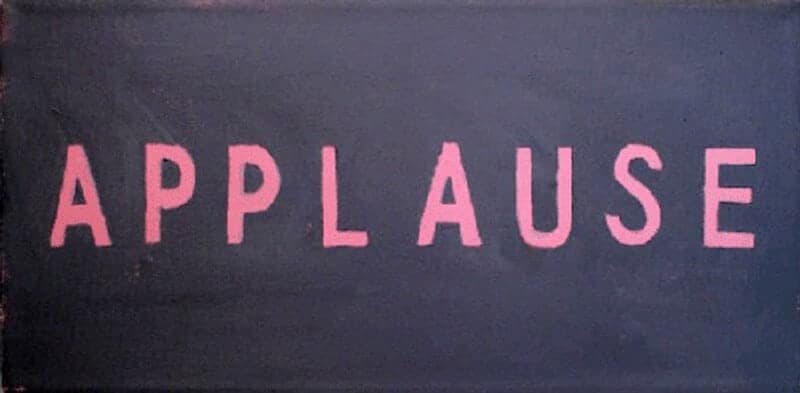 Joe Zane's portraits of famous art forgers, painted on commission in China, belong to a healthy tradition of outsourced art production that started with Laszlo Moholy-Nagy's 'Telephone Pictures' of the early 20s. Moholy-Nagy's literally phoned-in abstractions, delivered over the phone as instructions to a fabricator, established a hands-off approach that continued well into the 1960s in Donald Judd's plywood and aluminium boxes, made to order in a Long Island garage. Mocking the dirt-under-the-nails earnestness of straight-up abstraction – playing painting at its own game – provided one of Zane's more recent forebears, Martin Kippenberger, with his suite of made-to-order paintings, 'Dear Painter, Paint Me', airbrushed to muzzy perfection by sign painter "Mr Werner". Conceptual acts like these limn a gulf between maker and thinker that has roots in Renaissance paragones, the dialectic of the dirty- and the clean-handed, engaging with industrial craftsmanship as a kind of yardstick of modern art's articulation of mind over matter. Yet while belonging in this noble lineage, Zane's works add a ludic complexity and wry humour all his own.
What's the point of contemporary artists? Zane's 'Phaidon Book' (2006) prods at the question, showing a cartoonish mannequin head of the artist starting blankly out at the viewer from a mocked-up dust-jacket, in parallel of Maurizio Cattelan's monograph from the same series, familiar to coffee tables across the land (it's a nod to Cattelan as much as a gag at his expense). Art publications strongarm the reader into cognisance: you feel you ought to know who he is. (You imagine manically insecure art types feigning familiarity with the artist, as many did on the publication of William Boyd's fabricated biography of "Nat Tate"). The unsettling feeling of being duped runs through Zane's work, teasing as it does at the gullibility of the viewer and his or her assumption that institutional acceptance rubber-stamps significance. 'My Name In Lights' (2006), the artist's signature in neon, proposes that attention is enough. Blaze anything bright enough and you've got to notice. Hubris and vainglory are Zane's paint and canvas.
The outsourced forger paintings are the product of the hugely popular Royal Oil Painting company in Xiamen, China, through whose website consumers from across the globe can either order exact reproductions of famous oil paintings (Waterhouse, Klimt, Vettriano) or can have a sent-in image translated into oil on canvas at slightly higher cost. Zane submitted photographs of Tom Keating, Eric Hebborn and John Myatt to the company, who duly produced slick and tasteful painted renderings (artists' names not apparently supplied). Keating, Hebborn and Myatt are among the most notorious art forgers in the UK – notorious, that is, to the credulous art market – creating works sold as genuine Picassos and Monets before falling foul of the hapless and red-faced authorities. Zane's orchestration of the outsourced reproduction picks up on the arm's-length fabrication of his artistic forebears while playing a complex game of authenticity and displacement, paying an organisation of legal 'forgers' to create highly naturalistic renderings of artistic tricksters in a style alien to the mainstream art market. Each image – wrinkles discreetly fuzzed, thinning hair made lustrous – has a ring of earnest verisimilitude. The paintings denote a sniggering chain of command, from smirking subject to found image to emailed instruction, and yet they – like the best conceptual art, from Moholy-Nagy on through Kippenberger and Cattelan – provide a strangely resistant and robust end product, an image whose comedic setup can't quite account for the unsettling resonance of its punchline.